Skip to Content
Routine Shredding Services in Metro Atlanta & Miami
Monthly or Routine Shredding by A1 Shredding & Recycling
We understand that each client and project is different, so we've made a point of providing several options to suit your business needs. Rest assured, A1 Shredding & Recycling has the right equipment required to handle your security and compliance need.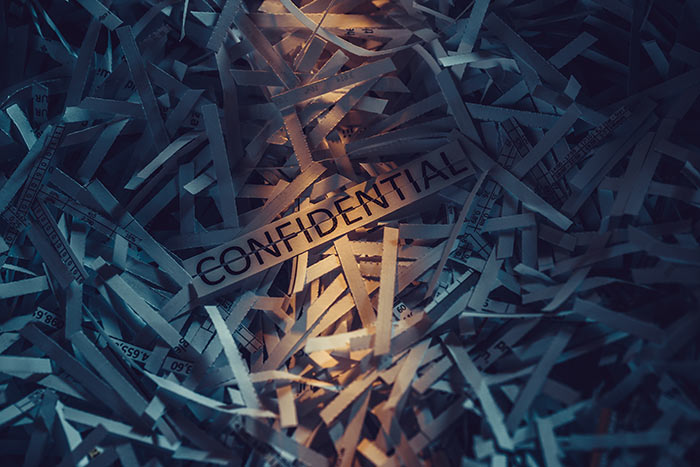 Securing Your Sensitive Information
Leaving unneeded documents with sensitive information on them lying around can enhance the possibility of your sensitive personal or business information getting into the wrong hands. Recycling such documents without shredding them is also an insecure option, exposing the papers to people snooping through recycling bins or handling the recycling down the line. With routine document shredding services from A1 Shredding and Recycling, you can have your documents destroyed on a regular basis and increase the security of your business or personal information.
Whether your document destruction flow requires daily, weekly, monthly shredding service or something in between, our Security Specialist will come and destroy your sensitive documents at your facility in minutes.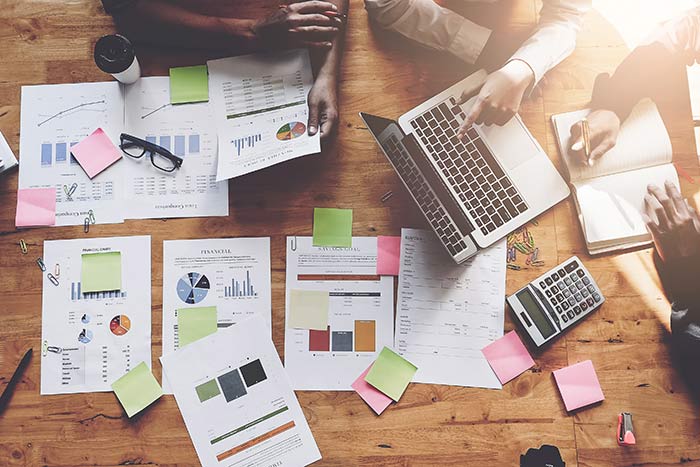 Routine Secure Document Shredding Services
With our routine secure document shredding services, there's no need to call a shredding company time and time again. Routine shredding customers are provided secure, locked containers to store their sensitive documents until our uniformed, bonded, and insured Security Specialist arrives. No contract is required, and there are no additional hidden fees or taxes. Our prices will stay the same unless you have an increase in the quantity you are shredding. And if you're a new customer, we offer a free 30 day trial on monthly shredding services. Security of your confidential and sensitive documents is our #1 priority!
The Benefits of Hiring A1 for Secure Document Destruction:
No Required Contracts
Billed monthly (electronically)
Flexible Options: Service may be modified or cancelled at any time without penalty
All service fees are flat rates. No fuel surcharges, admin fees or hidden costs.
You choose the containers: 35 Gallon Cabinet, 64 Gallon Bin, or 95 Gallon Bin
Compliance / Chain of Custody: A1 Shredding & Recycling provides a Certificate of Destruction with every service and a summary report with each monthly invoice.
On-call service available
All paper is recycled
A1 Shredding & Recycling is AAA Certified with NAID (National Association of Information Destruction)
A1 Shredding & Recycling is A-Rated with the BBB
How Routine Secure Shredding Works
1. Choose a Shredding Container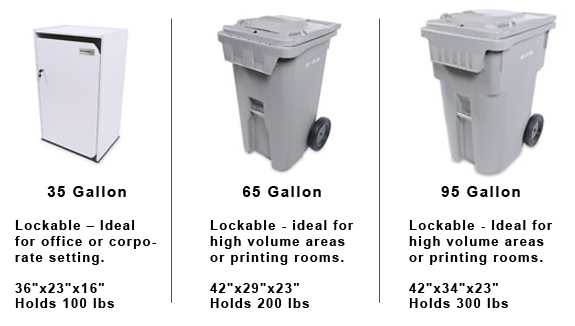 2. Place Documents Into Shredding Container
Put in your daily sensitive documents, including paper, color paper, folders, staples, paper clips, and charts
3. We Pick Up and Shred On-Site
Our Uniformed, Photo ID Badged, background checked security drivers shred your sensitive documents on-site! A1 Shredding & Recycling provides dependable, secure and confidential, routine or monthly shredding services in Atlanta, Metro Atlanta and all surrounding areas. Ask about our large volume discounts.
Frequently Asked Questions About Monthly Shredding Services
How does routine shredding work?
We supply you with secure bins that you select to place around your office. The secure bins remain locked at all times.
Then you insert documents that need to be shredded. Our certified, uniformed drivers arrive at your scheduled time. They unlock the containers and empty the bag that is inside into a portable bin. The bin is then rolled out to our secure shredding truck. The truck lifts the bin and drops the documents into the shredder.
Your documents are never handled by anyone, which makes the shredding process the most secure you will find in the industry!
What if extra shredding services are needed beyond the scheduled times?
Just call us and we will be happy to come out and shred for you. A small trip charge may apply and will be added to your normal charges.
What if we have extra documents for shredding that will not fit in the bins?
First, call us and let us know so we can alert the driver. Also place a sticky on your bin to alert the driver of extra documents for shredding and who to contact. There is a small fee for extra shredding.
Call us today in Atlanta at 770-795-9744 or in Miami at 786-753-1884 to sign up for a free 30-day trial of our secure shredding services!
Contact Us
Fill out the form below with your shredding needs and we'll get back to you shortly.
Delegate Your Shredding Today!