Skip to Content
Shredding Services in Georgia & Florida
Local Shredding Services in Georgia & Florida
Trusted Shredding Services in Georgia & Florida
In today's world, protecting your sensitive information is crucial. Individuals and businesses must take the appropriate measures to safeguard their documents and data to mitigate the risk of identity theft and data breaches. That's where A1 Shredding & Recycling comes in with our trusted document shredding services in Georgia and Florida.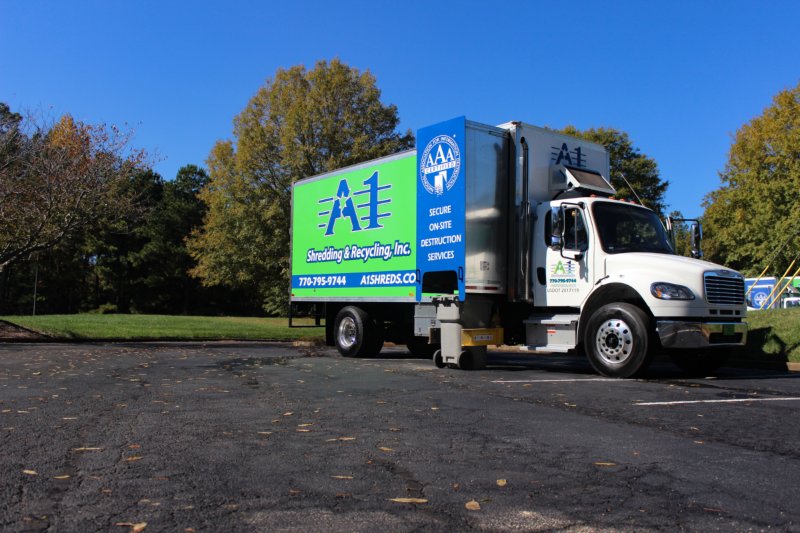 Your Partner in Shredding Services
A1 Shredding & Recycling is your destination for cost-effective, secure, and environmentally friendly shredding services. We are BBB-accredited, NAID-certified, HIPAA-compliant, and well-prepared to destroy and dispose of all types of sensitive information safely and efficiently. Combining security with our commitment to sustainability, we're here to facilitate your shredding and recycling process.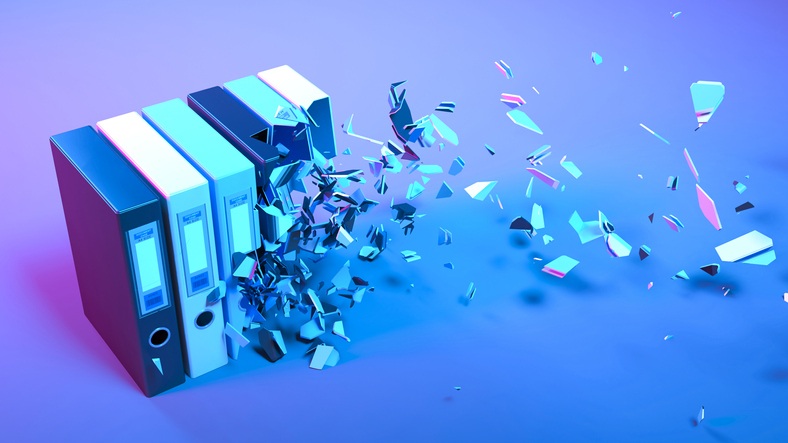 Secure Document Disposal
Confidentiality and protection are at the core of what we do. When disposing of sensitive information, it's essential to ensure your personal information stays out of the wrong hands. At A1 Shredding & Recycling, your security is paramount. Our process includes state-of-the-art equipment and rigorous safety protocols to protect your sensitive data.
On-Site & Off-Site Shredding
At A1 Shredding & Recycling, we provide a hassle-free process. We offer off-site and on-site shredding services. Our mobile shredding service comes to your facility to conduct your shredding needs. We also provide off-site shredding at our state-of-the-art facilities. No matter your preference, you can rely on us for top-tier document shredding services.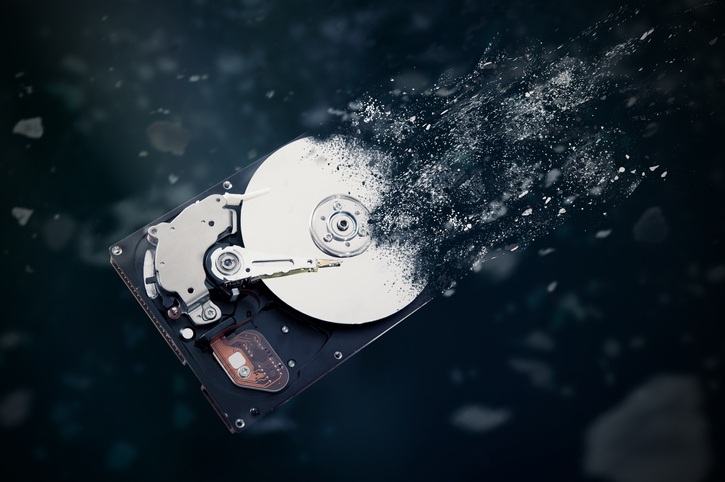 Customized Shredding Solutions
We recognize that shredding service demands vary. Whether you have documents to dispose of or old hard drives you need to destroy, we have your needs covered. We tailor our shredding services according to your unique requirements and preferences. We ensure convenient, flexible, and secure destruction and disposal, no matter the type of shredding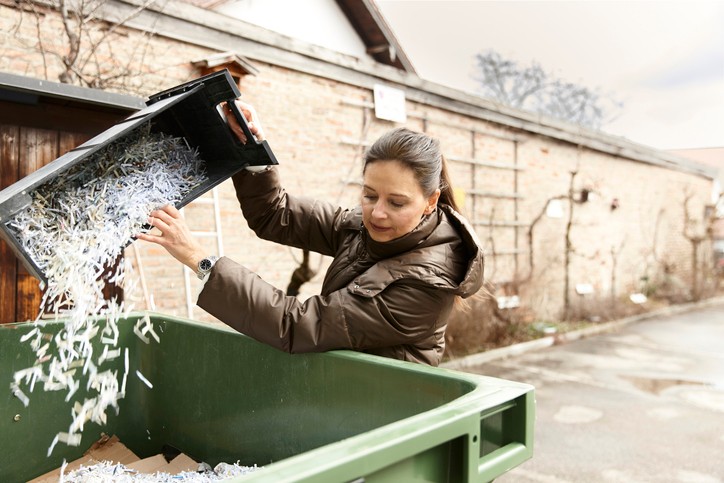 Certified Data Destruction
A1 Shredding & Recycling is BBB-accredited, NAID-certified, and HIPAA-compliant. These certifications are more than accolades, but quality assurance for our customers. In addition, we provide certified data destruction, which means that you will receive a certification of destruction following your service for enhanced peace of mind.
Compliance With Industry Standards
To ensure thorough data protection, the landscape of shredding laws and regulations is constantly evolving. Fortunately, A1 Shredding & Recycling remains at the forefront of these changes by consistently adjusting and improving our practices to surpass industry standards. With our HIPAA-compliant facilities, you can trust that your document destruction and disposal are in the best hands
Benefits of Shredding Services
Secure document disposal is just one of the many advantages of working with A1 Shredding & Recycling. Benefits of our services include:
Save time and money
Achieve peace of mind
Protect your identity and sensitive data
Environmentally-friendly practices
Convenient and customizable
Reduce environmental waste
Mitigate security and safety risks
 Environmentally Friendly Practices
A1 Shredding & Recycling is dedicated to upholding our environmental responsibility. With our time-honored shredding and recycling protocols, we ensure minimal environmental waste to reduce our carbon footprint. With our shredding services, you can protect your sensitive data while contributing to a sustainable future for our precious environment.
Scheduled Shredding Services
For businesses with reoccurring shredding demands, look no further than A1 Shredding & Recycling. We provide scheduled shredding services that enable you to pre-plan your shredding services to eliminate document buildup and reduce the risk of information leaks and data breaches. Count on us for prompt destruction and disposal that leaves no room for lapses in security.
Shredding for Small Businesses and Individuals
A1 Shredding & Recycling caters to a wide range of shredding needs. We extend our trusted document shredding service to small businesses and individuals. We have you covered, from small business owners looking to protect sensitive customer information to individuals looking for a cost-effective solution to clear up filing cabinet space.
Data Security & Protection
Data security and protection are imperative. When you choose A1 Shredding & Recycling, you can rely on dedicated experts highly trained in safe and secure document destruction and disposal. Our rigorous safety protocols ensure your information remains confidential from the moment we receive your documents to their final shred.
What To Expect from Us
Working with A1 Shredding & Recycling opens the door to professional, efficient, and safe document destruction and disposal. With our team, you can expect the following:
BBB and NAID-Certified
No hidden fees
Flat rate pricing
HIPAA-complaint
Free estimates
Certification of Destruction
Exemplary customer service
Utmost safety and professionalism
30-day free trial for routine service
Our Other Shredding Services
At A1 Shredding & Recycling, we don't stop at document shredding services. We are here to accommodate an array of destruction and disposal needs, including:
Residential shredding services
Server Disposal
Hard drive disposal
Let's Discuss Your Shredding Services in Georgia & Florida
A1 Shredding & Recycling makes it a priority to do much more than simple document shredding – we provide security. Rely on our extensively trained experts for security, privacy, safety, and proper destruction. Contact our friendly team today to discuss your shredding services.
Customer Reviews
I had an excellent experience at A1 Shredding and Recycling. You can bring your boxes of personal materials to their convenient Marietta location and they shred the paperwork for you at a reasonable price. You receive documentation of the confidentiality. I called James and scheduled an appointment. James was great--- he met me at my car and loaded the paperwork into a secure container. It was easy and a relief to have that job taken care of! It would have taken me hours and hours to shred that amount of paper at home. I highly recommend A1 Shredding and Recycling.
We had several storage units to clean out for our company and hands down A1 Shredding was the best. The cleanout took a total of 4 days to do and every single employee there from the sales rep to the guys on the truck were fantastic. Everyone worked extremely hard to help us with our storage purging. Very polite, prompt service and their pricing was very fair. We would definitely use them again.
We had 2 shredding events this month at the community I work for and A1 Shredding did an amazing job! From the moment I contacted them their service has been extraordinary. Both times we had Jason and Jose service the events and they were great to work with. They were both very friendly and accommodating to our residents. I highly recommend them and we will definitely have them back in the future!
A1 Shredding always has the best service! If your looking for a shredding company that has fair prices, and friendly, honest employees then look no further! A1 shredding is the company to go with! Will never get my shredding done by anyone else! THANKS A1 Shredding!
From the moment I reached out online to the moment A1 arrived at my doorstep, the responsiveness and service were outstanding. Pricing was very competitive, and I will definitely be using A1 again.
Great pricing! Friendly, polite staff. Will be using their services again!
I work for Delk Road Self Storage, a local storage facility, and we needed to dispose of a mass amount of protected files. I was able to schedule the disposal within a days time, the on-site associates were flexible in the work space given, and the entire process was completed ahead of schedule.
We will be using A1's services annually from now on.
Thank you on behalf of Delk Road Self Storage.
We are a commercial company and had 107 boxes of office files to be shredded. I found A1 online while shopping around. They beat the competition's prices by a long shot. Not only that, James and their driver both were very friendly and helpful. Was expecting to have to wait for a week or so for an appointment on such a large order but was pleasantly surprised when they told me they could do it the next day. They were here promptly at 7am and did an excellent job. I would definitely recommend them and plan on using them again for all of my shredding needs.
I had three large tubs of papers (bank statements, checks, etc) and drove from Smyrna to Marietta just for A1 Shredding. The price was so reasonable and it saved me standing at my small personal shredder for what probably would have been hours. I even watched them shred my items...I would recommend them to everyone!
Wow! What a relief it is to finally clear all of that paperwork out of my home office. There was TONS of it and a friend told me about your business. Glad I called. Will recommend!
I scheduled a drop off...great experience and service. Folks were very helpful and the entire process went very fast. Will use them again.
I couldn't be happier with the services we have received so far. They are professional, polite, and inexpensive. Probably the best shredding and recycling company in town.
Great company. Shows up on time every time we make an appointment with them and their prices are very affordable.
Thanks for servicing our office for the past few months. We are very satisfied.
I have client who needed shredding in Marietta and so I referred them to James at A1 Shreds. They said everything went smooth and that he took care of everything and that they would use them again for sure.
Contact Us
Fill out the form below with your shredding needs and we'll get back to you shortly.