Secure Shredding Containers in Metro Atlanta, GA
Routine Shredding Services in Atlanta
If you regularly deal with sensitive information that can't get into the wrong hands, routine shredding services may be the right choice for you or your business. Here at A1 Shredding and Recycling, we offer secure, thorough shredding services to destroy your unneeded documents and keep the information on them safe.
Below Are Examples of Our Secure Shredding Containers
When selecting a container, take into account you service frequency, volume, and office space.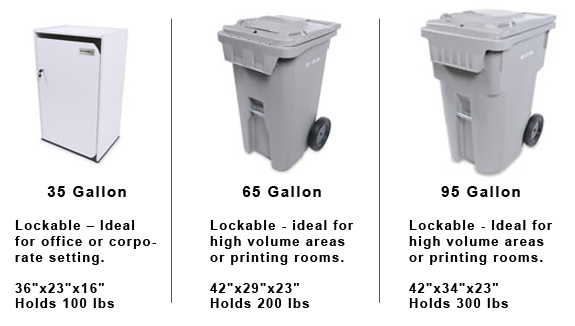 Contact Us
Fill out the form below with your shredding needs and we'll get back to you shortly.
Delegate Your Shredding Today!