Skip to Content
Financial Shredding in Florida and Georgia
Shredding Services for Financial Institutions by A1 Shredding & Recycling
We Will Safely Destroy Your Financial Documents
All of your financial documents contain a wealth of sensitive information, so it is essential to safely dispose of them. A1 Shredding & Recycling is proud to help individuals and financial institutions in Atlanta, GA, and Miami, FL destroy their financial files in a secure fashion. Our team has been assisting clients throughout the metropolitan areas with document destruction for years, and we have the expertise to put your mind at ease. We use state-of-the-art shredding equipment and our staff has undergone extensive training in privacy, security, and proper destruction practices. When you need to destroy bank or credit card information, call us to request financial shredding services.
Our Team Serves Customers in Atlanta, GA, and Miami, FL
Our offices in Marietta, GA, and Miami, FL allow us to serve financial institutions throughout two of the Southeast's largest metropolitan areas. Our professionals are happy to come to your financial institution, business, or home to provide on-site mobile shredding services, or you can bring your files to our drop-off locations in Georgia. We will shred your documents in front of you so that you have peace of mind knowing they have been destroyed completely.
We Provide Financial Shredding Services for a Range of Clients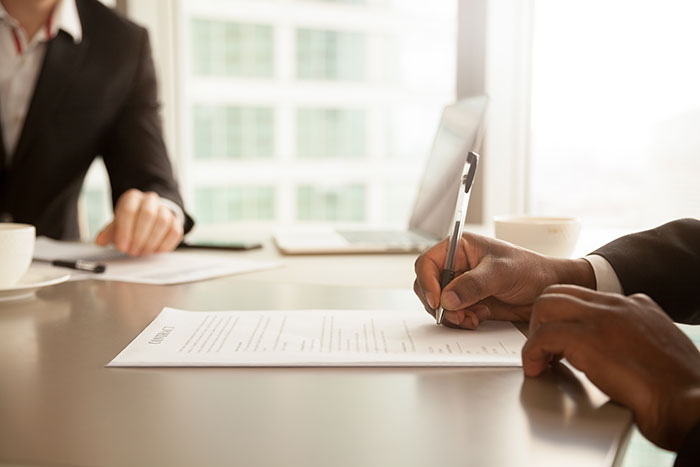 Financial institutions of all scopes and sizes are privy to an abundance of sensitive information that could leave them or their clients vulnerable if not destroyed properly. This information includes banking accounts, credit card data, and social security numbers that must be protected. It is incumbent upon the organizations to safely destroy these files when they are no longer of use. Discarding documents of this nature into a dumpster behind the building is not sufficient. A1 Shredding & Recycling is proud to serve clients such as:
Banks
Retailers
Service providers
Small businesses
Financial advisors
Online businesses
Insurance companies
Reasons to Shred Your Financial Documents
Information security is critical for all financial institutions because of the types of data they can access for individual and commercial clients. An institution's reputation depends on how well it handles sensitive information and protects those who trust it. Financial records are unique because of the amount of information they provide. Data breaches are more common in the financial sector than any other, so you must do everything you can to safeguard your clientele. Financial shredding services are increasingly important because data breaches are still on the rise, financial institutions are reporting a higher prevalence of stolen files in the last several years, and cyberattacks come from outside and within the industry.
Benefits of Secure Shredding Services
The benefits of secure shredding services for financial institutions are plentiful. A1 Shredding & Recycling is proud to be an industry leader for customers in Atlanta and Miami, and we aim to make the process as simple as possible for you. We will help you understand the reasons for shredding your sensitive files and then do so while you watch. Benefits of financial shredding services include:
Peace of Mind – You will be able to witness our shredding specialist destroy your files on-site so that you can be sure your team is protected.
Eco-Friendliness – After shredding your documents, we will recycle them to help protect the environment.
Efficiency – You have plenty of tasks to accomplish in a day, so we make shredding services simple. We will come to you to save time and allow you to focus on more pressing responsibilities.
Compliance – We maintain compliance with all local, state, and federal laws.
Why You Should Choose A1 Shredding & Recycling
A1 Shredding & Recycling has the extensive industry experience and our staff undergoes continuous training to ensure we can meet all of your financial shredding needs. We use the latest equipment and are committed to the safe destruction of your documents. By entrusting us with your shredding services, you can rest assured that you will avoid any legal repercussions and protect the identities of your customers and partners, among other benefits. We offer flat-rate pricing with no hidden fees, so you will always know what to expect when working with our professional team.
Contact A1 Shredding & Recycling Today
Routing info, personal data, and credit card numbers are just a few of the many pieces of information financial institutions must protect for the safety of themselves and their clients. A1 Shredding & Recycling can help by offering financial shredding services in Atlanta, GA, and Miami, FL. If you need to dispose of sensitive information, let our team do it for you. We are certified by the National Association of Information Destruction (NAID), so you know you can trust our services. Contact us today for a free estimate.
Contact Us
Fill out the form below with your shredding needs and we'll get back to you shortly.
Delegate Your Shredding Today!