Skip to Content
Drop-Off Locations in Atlanta, GA
Drop-Off Shredding Services at A1 Shredding & Recycling
Need to shred some confidential documents and don't have a shredder in your home? A1 Shredding & Recycling in Marietta, GA, offers drop-off shredding services at three convenient locations in and around the Metro Atlanta area. We believe there is no job too small or too big for our security specialists and shredding services to take care of. We make it easier than ever to shred high-security and personal documents. When you come to us, you can expect peace of mind, exceptional prices, and quick and quality service. Contact us today to set up a visit to one of our drop-off locations and get shredding!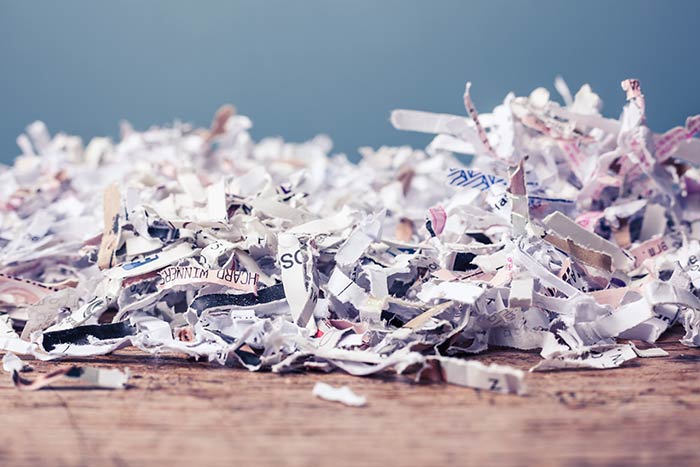 The drop-off shredding process
If you don't believe our mobile services are for you, or you don't need to transport large amounts of documents, our drop-off document shredding service is perfect for your needs. Just call and make an appointment or walk in to our Marietta, GA, location any time Monday through Friday, 9 a.m. to 5 p.m. EST, and drop off your documents. An experienced staff member will be there to assist you with getting the papers inside our facility so they can be placed in a locked container to be properly destroyed soon after. These containers are monitored and locked for maximum security.
There is no need to remove paperclips, rubber bands, or folders, as we are easily able to destroy these items along with your documents. We do ask that any larger metal items, such as staples or any plastic items, be removed before you drop off your documents.
Steps for drop-off shredding
It's easy to drop off your documents:
Call our office today in Atlanta at (888) 992-0588 or in Miami at (786) 753-1884 to schedule an appointment to bring your documents to one of our drop-off locations.
At your scheduled appointment, pull your vehicle up to our drive-up location and our shredding technician will unload your documents into a secure 95-gallon bin.
Our trained shredding technician will then shred your confidential documents using one of our mobile shred trucks.
At the completion of the shred job, you will receive a certificate of destruction confirming your documents have been safely and securely destroyed.
This is the same shredding process we offer with our onsite shredding service. The only difference is you bring your documents to our location!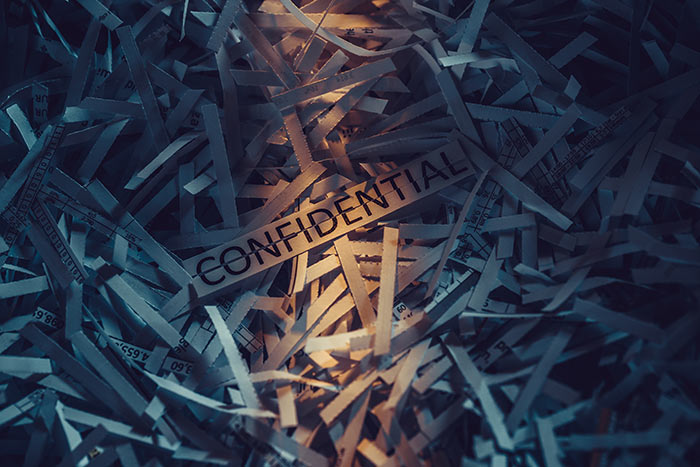 Easy to use and secure
Our drop-off shredding service is not only affordable but also extremely easy to navigate and a secure method of document destruction. A member of our staff is always there to help, ensure the safety of your documents, and answer any questions you may have. Drop-off is easy and appointments can be made so there will be no wait time when you arrive with your materials.
We value thorough service and customer care, so if you have any issues during your drop-off, feel free to let us know so we can improve. Our main priority is your safety and the safety of your information and business, and we are proud to offer the latest in security measures and effective shredding. We also provide all our customers with a certificate of destruction so you have hard proof that your sensitive information will never be shared.
Why should I shred my documents?
It's vital to shred tax documents, medical records, financial documents, and any document that contains your name, date of birth, social security number, and any other sensitive data. Shredding your documents keeps your private information secure and out of the hands of fraudsters and identity thieves. In addition, shredding sensitive documents keeps your information secure. Here at A1 Shredding & Recycling, we'll completely shred your documents and destroy them to keep you safe. When you trust us with your shredding services, you can rest easy knowing no one will get their hands on your documents.
Our shredding services
At A1 Shredding and Recycling, all of our employees are screened, background checked and trained in security protocol for your peace of mind. In addition to convenient drop-off shredding, our comprehensive shredding and destruction services include:
Recycling services
Onsite shredding
And more
Whether you need whole filing cabinets purged or need to get rid of outdated medical records, we'll shred and destroy them completely and thoroughly.
Drop off your documents today
If you want to dispose of sensitive documents, let A1 Shredding and Recycling in Marietta, GA, take care of them for you. Our convenient drop-off shredding services enable you to get rid of documents while you're out running errands or whenever you're in the Metro Atlanta area. You don't have to prepare the documents. Just drop them off, and that's it! We're here for you. Let us be your partners in keeping your information safe. Take advantage of our shredding services today.
Contact Us
Fill out the form below with your shredding needs and we'll get back to you shortly.
Contact us to shred your documents!