Skip to Content
Document Destruction Services in Atlanta & Miami
Document Destruction at A1 Shredding & Recycling
Each day, businesses and individuals generate materials containing sensitive information which could have costly repercussions without proper handling. From theft and misuse to incurring unnecessary storage charges and legal fines, it is necessary to have a legally compliant, cost-effective means of destroying this information once its required retention period has been met. Document destruction and Hard drive disposal is the solution.
A1 Shredding & Recycling is AAA Certified by the National Association for Information Destruction (NAID). We fully understand your needs and concerns. Our Atlanta Based Team has over 15 years of combined experience and is committed to serving you with the utmost care and service to make sure you have the best document shredding program possible.
A1 Shredding & Recycling Provides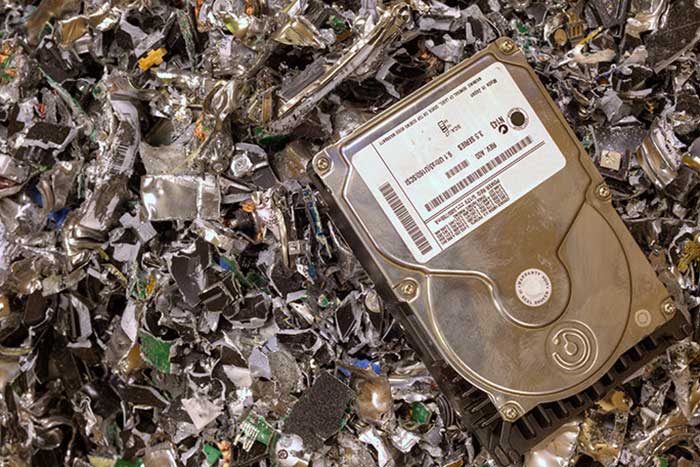 Security
Documents to be destroyed are placed in secured containers which are provided free of charge.
Document shredding occurs at your location allowing you to monitor the process.
Document shredding is conducted by qualified, uniformed personnel with no direct ties to your information.
A Certificate of Destruction is provided upon completion of the shredding process.
Legal Compliance
HIPAA – Health Insurance Portability and Accountability Act
GLBA – Gramm Leach Bliley Act
FACTA – The Fair and Accurate Credit Transactions Act of 2003
Georgia Information Privacy Act SB475
Cost Savings
Eliminates the need to purchase and maintain in-house equipment.
Eliminates unnecessary storage costs.
Enables employees to focus on taking care of your business.
Avoid costly legal fines.
Environmental Responsibility
Recycling One Ton of Paper
Saves enough energy to power the average American home for six months.
Saves 7,000 gallons of water.
Saves 3.3 cubic yards of landfill space.
Reduces greenhouse gas emissions by one metric ton of carbon equivalent (MTCE).
Contact Us
Fill out the form below with your shredding needs and we'll get back to you shortly.
Delegate Your Shredding Today!