Skip to Content
Document Destruction Services in Atlanta & Miami
Document Destruction Services at A1 Shredding & Recycling
Our Team Will Destroy Your Sensitive Documents
Businesses and individuals generate countless materials and documents containing sensitive information every day. You should not hoard these files beyond their usefulness, and you must not leave them vulnerable by merely discarding them into a wastebasket. If you have an abundance of documents that need disposal, trust the A1 Shredding & Recycling team. We provide document destruction services in Atlanta, GA, and Miami, FL, as well as the surrounding areas. Our professionals have completed extensive training in security, privacy, and proper destruction practices, so you can rest assured your documents are safe with us. We have convenient drop-off locations throughout Metro Atlanta and we can send one of our shredding trucks to you for on-site document destruction services. Call us today to learn more.
We Have Customers Throughout Atlanta and Miami
We are proud to offer residential and commercial shredding services in Atlanta, GA, and Miami, FL. We have years of industry experience, and we understand the importance of safely shredding sensitive information to protect our customers and theirs. Our teams in Atlanta and Miami are proficient at destroying medical information, financial data, and materials that may not include paper. In addition to document destruction, ask about our hard drive disposal expertise and other items that we can safely destroy for you.
Various Levels of Document Destruction Services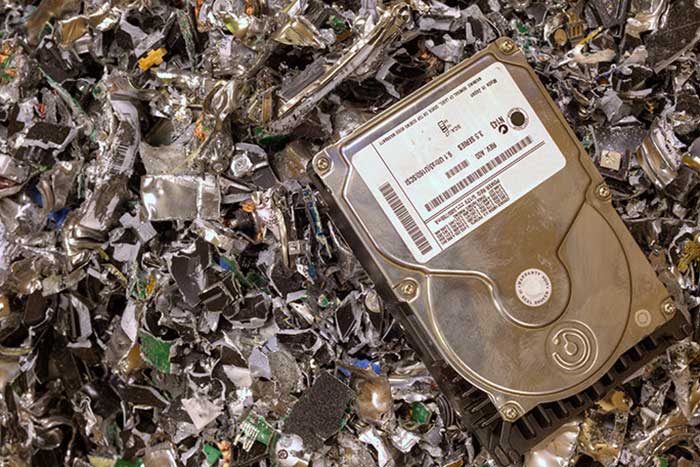 The document destruction services that suit you best will depend on the scope of your operation. Small business owners and individuals will require less frequent document purges than large financial institutions or medical facilities. But we are happy to accommodate clients across the spectrum. We will arrange a time that fits your schedule to bring our mobile shred truck to you or receive you at a document destruction drop-off location. Our various levels of document destruction services include:
Routine Service – A1 Shredding & Recycling offers secure shredding services on a daily, weekly, and monthly basis. Our team will provide locking shred bins for your facility and then retrieve them on a schedule to shred their contents.
Purge Service – If you only need one-time document destruction services, we are proud to offer a specially-priced purge program.
Recycling – We are committed to helping protect the environment, so we offer affordable recycling and disposal services for commercial, municipal, and residential customers.
Types of Documents Our Company Destroys
A1 Shredding & Recycling destroy all types of documents to keep you and your clients safe. It is important to know the types of files you must safely shred to comply with state and federal regulations and protect against identify theft or other consequences. A1 Shredding & Recycling's customers regularly destroy the following documents:
Bank statements
Contracts
Employment applications
Insurance policies
Legal documents
Medical records
Pay stubs
Tax records
Benefits of Document Destruction Services
Destroying documents containing sensitive information has a multitude of benefits. But you should rely on a professional organization with years of experience to help you achieve them. By using our document destruction services, our customers enjoy:
Security – We retrieve documents located in secure bins or hand-delivered by clients to our shred trucks. Our qualified, uniformed personnel then conduct document shredding and provide a Certificate of Destruction upon its completion.
Legal Compliance – A1 Shredding & Recycling complies with the Health Insurance Portability and Accountability Act (HIPAA), Gramm Leach Bliley Act (GLBA), Fair and Accurate Credit Transactions Act of 2003 (FACTA), Georgia Information Privacy Act SB475, and all other state and federal regulations.
Cost Savings – We can save you money by eliminating the need for in-house equipment and unnecessary storage facilities. Our document destruction services also save money by allowing your employees to focus on their primary responsibilities and protecting you from legal fines.
Environmental Protection – By recycling your paper, we help you protect the environment. Every ton of recycled paper saves 7,000 gallons of water and 3.3 cubic yards of landfill space. It also conserves enough energy to power the average American home for six months.
Why You Should Choose A1 Shredding & Recycling
A1 Shredding & Recycling has met the strict standards required for certification by the National Association of Information Destruction (NAID), so you can rest assured all of your sensitive files are safe with us. Our Atlanta-based team has more than 15 years of combined industry experience, and we are committed to providing exceptional customer service and security whether you live in Georgia or South Florida. Our flat-rate pricing with no hidden fees ensures you will always know what to expect when using our services.
Contact A1 Shredding & Recycling Today
Every financial institution and medical facility needs a document destruction company it can trust. The same goes for many individuals who operate small businesses or have accumulated an abundance of sensitive personal documents. A1 Shredding & Recycling serves that role for customers in Atlanta, GA, and Miami, FL. Contact us today to receive a free estimate for our document destruction services.
Contact Us
Fill out the form below with your shredding needs and we'll get back to you shortly.
Delegate Your Shredding Today!